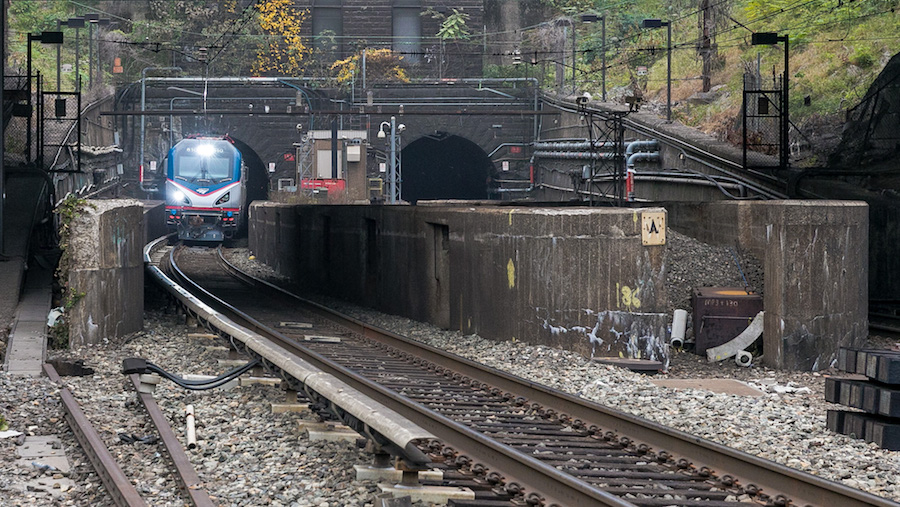 Amtrak has chosen the team of Hill International and CH2M to provide management support services for Amtrak's Gateway program in the Northeast Corridor, the railroad announced today.
The firms will assist Amtrak as it works with the US Department of Transportation, New Jersey Transit, the Port Authority of New York and New Jersey and the states of New York and New Jersey to implement the Gateway program, which includes the construction of a new, two-track tunnel under the Hudson River, according to an Amtrak press release.
The Gateway program is designed to increase track, tunnel, bridge and station capacity, eventually creating four mainline tracks between Newark, NJ, and Penn Station in New York City. The projects aim to eliminate the rail-traffic bottleneck in the city and add capacity in the corridor.
Gateway also includes updates to, and modernization of, existing infrastructure, such as the electrical system that powers about 450 weekday trains using this particular segment of the Northeast corridor. Rebuilding and replacing damaged sections of the century-old North River Tunnel, which was filled with seawater during Hurricane Sandy in October 2012, also is a Gateway project.
"We understand the urgency for this program to meet the critical needs of the Northeast Corridor, and we look forward to working collaboratively with Amtrak to facilitate and optimize its passenger services," said Tom Donahue, CH2M's director of transit and rail.